The name is Bond… Green Bond
By Sarah Willington on behalf of Praxity Global Alliance
Since the first green bond — the Climate Awareness Bond — was issued in 2007, the global green bond market has expanded rapidly. Last year, the, annual global green bond issuance reached USD167.6bn. The predictions of annual issuance for 2019 look set to exceed USD200bn.
A debt security instrument that exclusively funds projects with environmental or climate-related benefits, green bonds have been gaining more attention from financial market participants. Issued by financial institutions, governments, or even individual companies to raise finance for climate change mitigation projects or programmes - they are used for everything from sustainable real estate or making public transport more environmentally friendly.
So who decides globally which are the genuine green bonds? Is there a database where all the information is held? What processes are there in place to validate their greenness? How many different shades of green are they? Is the money being invested into true sustainable projects? In the dark world of eco-finance, climate bonds are where transparency really comes into play!
Providing assurance that the bond proceeds do in fact go to the designated project and don't unknowingly get diverted to fund other less sustainable projects is critical to helping investors make confident and well-informed green decisions. Many issuers say they follow the Green Bond Principles, endorsed by the International Capital Market Association in 2014, which in turn brings transparency to the market. However, these principles are still voluntary.
The Climate Bonds Initiative (CBI) was the first to instigate the development of standards in 2010. An international non-profit, CBI created and holds the Climate Bonds Standard and Certification Scheme, which is used globally by bond issuers, governments, investors and the financial community. Currently it is the second largest verification scheme, which James Kallman at Moores Rowland Indonesia likens to the Fairtrade label.
James explains: "It's essentially a mark of approval. In order to receive the CBI certification, the prospective issuer of a Green or Climate Bond must first appoint one of CBI's third-party Approved Verifiers. Having verified the relevant information, they will then provide a statement of assurance to CBI that the bond does indeed meet the Climate Bonds Standard."
The CBI certification process is carried out both pre- and post-issuance:
Receipt of the decision on pre-issuance certification enables the issuer and underwriters to issue the bond using the Certified Climate Bond mark.
Within 12 months of issuance of the bond, the same Approved Verifier is required to deliver its report to CBI verifying that the net proceeds of the issuance was indeed solely directed to the eligible project. In addition, during the term of the bond a simple report may be submitted to both bond-holders and the CBI annually confirming that the proceeds of the bond continue to be directed solely to the eligible project.
The verification process for both pre and post-issuance certification also involves two distinct but complementary aspects: (i) technical criteria demonstrating how the project meets the requirements for the particular Taxonomy class, and (ii) financial due diligence that supports the presence of systems to prevent the diversion or comingling of funds for other non-green projects. As James points out, "It would damage credibility if part of the proceeds went to build a coal-fed power plant!"
Climate Bonds Certification, of course, comes not from the Approved Verifier, but from the Climate Bonds Standard Board, the sector of CBI concerned with the development of Climate Bonds standards and the certification process.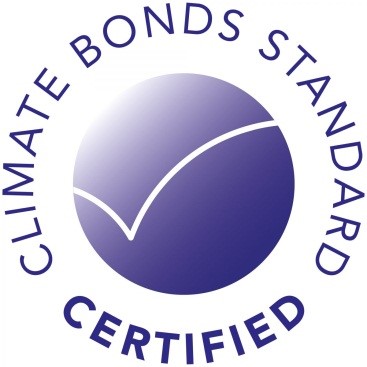 "It would damage credibility if part of the proceeds went to build a coal-fed power plant!"
Harnessing the Praxity powerhouse
Moores Rowland Indonesia, a Praxity Participant firm, recently signed an agreement with TŰV NORD Cert (TNC), an accredited CBI pre- and post-issuance verifier on a global basis and for all sectors.
Putting into context the potential magnitude of this new arrangement between MRI and TNC, James highlights: "TÜV NORD is one of just a handful of CBI verifiers that has the authorisation to act globally and across all Taxonomy classes." The current CBI directory lists 38 approved organisations authorised to perform verifications with less than half granted worldwide coverage.
"Combating climate change is one of the greatest challenges of our time."
The agreement between MRI and TNC plays to their individual strengths. As James points out: "TNC are experts in the technical aspects of the assessment process. What they do acknowledge, meanwhile, is MRI's expertise in financial reporting, sustainability and human rights, which strengthens their hand in the financial due diligence and control assessment side of things. Together, we form an unbeatable combination."
The other major attraction, of course, is MRI being a Praxity Member Firm. For, Green Bonds are issued globally and TNC is an approved global verifier. James explains, "Rather than having to form alliances with different firms in individual countries, for TNC it made commercial sense to team up with a single entity. Thus, they entered into the MoU with Moores Rowland Indonesia to provide a single contact point globally, with the understanding that we would sub-contract to fellow Praxity firms outside of countries where MRI operates."
MRI's responsibilities with regard to pre- and post-issuance verification and the arrangement with TNC have been clearly mapped out in the standard's easy to use checklist and the MoU. The requirements themselves can be in the form of agreed upon procedures or an assurance service as needs dictate.
To ensure investment and climate credibility, the Taxonomy classes listed by CBI have been developed based on the latest scientific climate research, including the Intergovernmental Panel on Climate Change (IPCC) and the International Energy Agency (IEA). The asset classes and projects are also assessed by hundreds of technical experts worldwide.
Energy
wind, solar, geothermal and marine renewables
Land transport
rail, vehicles and bus/rapid transit
Buildings
residential and commercial
Criteria for certification will shortly follow for agriculture, bioenergy, hydropower, land use, shipping and waste management.
Including sustainable financing into the capital mix is, say many industry spokespeople, still in its infancy. James concurs: "Combating climate change is one of the greatest challenges of our time. In just over a decade, green bond issuance has grown from zero to nearly USD 170bn. In 2019, global issuance is forecast to top USD 200bn. Yet, as impressive as this is, it's just a small slice of the USD 100tn global bond market."
Mainstream adoption is, say many advocates, reliant on full disclosure to avoid greenwashing. This extra level of engagement to assess whether an issuers' climate credentials stand up to their claims will assist market growth, believes James.
He goes on: "We live in a world of change where fresh opportunities have to be seized. One of the intrinsic characteristics of green bonds is transparency. As green bonds move past the incubation phase, we anticipate more repeat issuances and greater innovation in the circular financial economy to emerge year on year."
Future growth will be underpinned by clearer certification and rating systems and widespread global education. "Everyone can play a role in taking green bonds from niche to mainstream," concludes James
"Everyone can play a role in taking green bonds from niche to mainstream."
To discover more about the exciting partnership between Moores Rowland Indonesia and TÜV NORD, please email
---